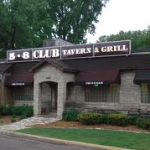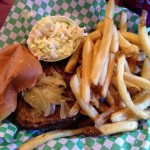 Our final stop at Minneapolis diners and burger joints is The 5-8 Club. In 1928, at the height of Prohibition, the 5-8 Club opened amid the high living flapper era operating as a "speakeasy" serving beer and liquor illegally, along with a light food menu. "Speakeasies" got their name because those wishing to enter were advised to knock softly at the door and speak quietly (easy) to the doorkeeper so that no law enforcement authorities could overhear their conversation.
The 5-8 Club now is best known for it's version of the Juicy Lucy. Check it out next time you're in MNLPS and see how you think it compares to the Jucy Lucy at Matt's Bar! www.5-8club.com
We hope you enjoyed our tour of Minneapolis diner and burger joints this week – we sure did!